We love the holidays and we love consumer justice, so once again we are combining two of our favorite things into a celebration of your support and the work you made possible. Join us as we celebrate another year of pursuing -- and delivering -- economic justice for low income Washington families.
Join Us!
We hope you'll join us as we gather to toast how this year, with your support, NWCLC served hundreds of low income families, stopped abusive debt collection practices through litigation, and shaped Washington law through amicus briefs and legislative advocacy.
We Look Foward To Seeing You on December 7th!

Our Origin Story
Ten years ago, when our founders envisioned this organization, they committed to filling the justice gap in Washington by providing legal services to families facing the financial devastation caused by the Great Recession.
And, they also hoped to pass impact legislation that would help families who would never even have to contact NWCLC in order to benefit from our work. 
Today, NWCLC has provided over 4,500 low income Washington families with direct legal services, passed important legislation helping families achieve a fresh financial start, and shaped consumer protection laws through amicus briefs and appellate litigation.
Event Details
Time: 6:00pm
Cost: Free! The only thing that's required is registration. Click now and reserve your spot!
Location: From the comfort of your home! We'll send you a Zoom link prior to the event.
Event Highlights
Special guest speaker: Senator-Elect Noel Frame of the 36th legislative district!
Social hour to catch up with your fellow consumer advocates!
Live raffle supporting NWCLC. Donate for a chance to win!
Toasting Menu
Join us in toasting to another year of consumer justice victories during our event. Board members both old and new put together their recommendations so you can raise your glass with us over Zoom! Our official mixologist, and NWCLC board member, Sarah Starr will be presenting a live cocktail making presentation for her two recommendations.
Brandbord Bench Lands, a 2019 pinot noir from the Umpquah Valley in Oregon, recommended by David Leen and Sheila O'Sullivan.
Grey Seattle Winter, created by Sarah Starr.

Ingredients:

1.5 oz gin
1 oz St. Germain
1 oz Earl Grey simple syrup
1 egg white

To make earl grey simple syrup:

In a small pot over low heat, stir together equal parts water and sugar until mixture turns clear. Add an earl grey tea bag to steep and let cool.

To make the cocktail:

Put all of the ingredients into a shaker and "dry shake" without ice for about 30 seconds. Add ice and shake for another 30 seconds, then strain into a glass. Optionally, garnish with a sprig of fresh herbs (like rosemary or sage).

Apple Appeal, created by Sarah Starr

Ingredients:

1.5 oz dark rum
1 oz apple liqueur
1 oz spiced simple syrup
Ginger beer

To make spiced simple syrup:

In a small pot over low heat, stir together equal parts water and sugar, along with whole spices, such as cinnamon sticks, cloves, allspice berries, black peppercorns, star anise, and/or cardamom pods. Once the mixture turns clear, remove from heat and let cool.

To make the cocktail:

Add rum, apple liqueur, simple syrup, and ice to a shaker. Shake or stir to combine and pour into a glass. Fill the rest of the glass with ginger beer (or to your taste). Optionally, garnish with a cinnamon stick or star anise.

Hot Toddy, recommended by Kathryn Kearney.

This is a fairly traditional warm Irish 'cocktail' perfect for these cold winter months. The ingredients include hot water, whiskey, honey and lemon. For garnish, Kathryn uses cloves and a slice of lemon.
Our Work in 2022
In 2022, we rose to the challenge our founders set, by fighting for economic justice on more fronts than ever before.
Key Accomplishments This Year :
Doubled the size of our staff by adding two new support staff members to increase our capacity to serve more low income families;

Engaged in the ABA Racial Equity Challenge through monthly board discussions;

Hosted free monthly webinars on student loan forgiveness, avoiding automobile fraud, and more;
Introduced the Fresh Start Act in the Washington State legislature to keep Washington families from poverty;

Won an appellate case establishing precedent about collection of zombie mortgage debt;

Increased capacity to serve low income clients with King County COVID-19 Response Grant.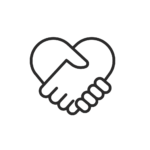 Thank you to our sponsors!
David Leen & Sheila O'Sullivan
Roblin Williamson & Kim Williams

Platinum: Litigation Legend - $5,000
Logo/name listed as event sponsor on the invitation and all event materials

Prominent display of your logo/name throughout the event

Verbal acknowledgment and gratitude during the program

Logo/name displayed on NWCLC website Supporter page
Gold: Fresh Start Hero- $2,500
Logo/name listed as event sponsor on the invitation and all event materials

Prominent display of your logo/name throughout the event

Verbal acknowledgment and gratitude during the program

Logo/name displayed on NWCLC website Supporter page
Silver: Amicus Advocate - $1,000
Listed as event sponsor on the invitation and event materials

Display of your logo/name throughout the event

Verbal acknowledgment and gratitude during the program

Logo/name displayed on NWCLC website Supporter page
Bronze: Consumer Champion - $500
Display of your logo/name once during the event

Logo/name displayed on NWCLC website Supporter page