How to Obtain Your Free Credit Report
You probably heard how important credit scores are about a million times, however it doesn't hurt to hear it again! Credit scores are a powerful tool and knowing what your score is essential to your financial well-being. Let's get started on how we can obtain a free credit report!
Before diving in, it's essential to know your rights. Under the Fair Credit Reporting Act (FCRA), you are entitled to one free credit report every 12 months from each of the major credit bureaus: Equifax, Experian, and TransUnion. These are the companies responsible for collecting and reporting your credit information. To get your free credit report go ahead and visit AnnualCreditReport.com, (pictured below) the official website to request your free credit reports. Beware of other websites claiming to provide free credit reports as they might require you to sign up for paid services!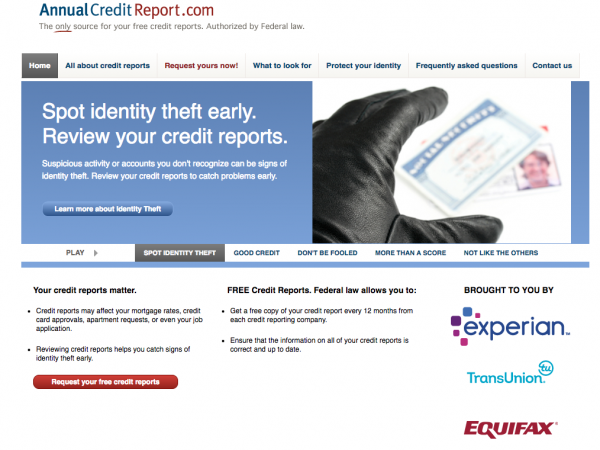 Once you're on AnnualCreditReport.com, you can select how you want to obtain your credit reports. You have three options; Online, Phone and Mail. And to protect your sensitive information, you'll need to verify your identity before accessing your credit reports. You might be asked to provide your name, address, date of birth, and Social Security number.
Once you have your credit reports, it's time to review them diligently. Check for any inaccuracies, such as incorrect personal information, unfamiliar accounts, or late payments that you know were made on time. Reporting errors to the credit bureaus promptly is essential for maintaining accurate credit information.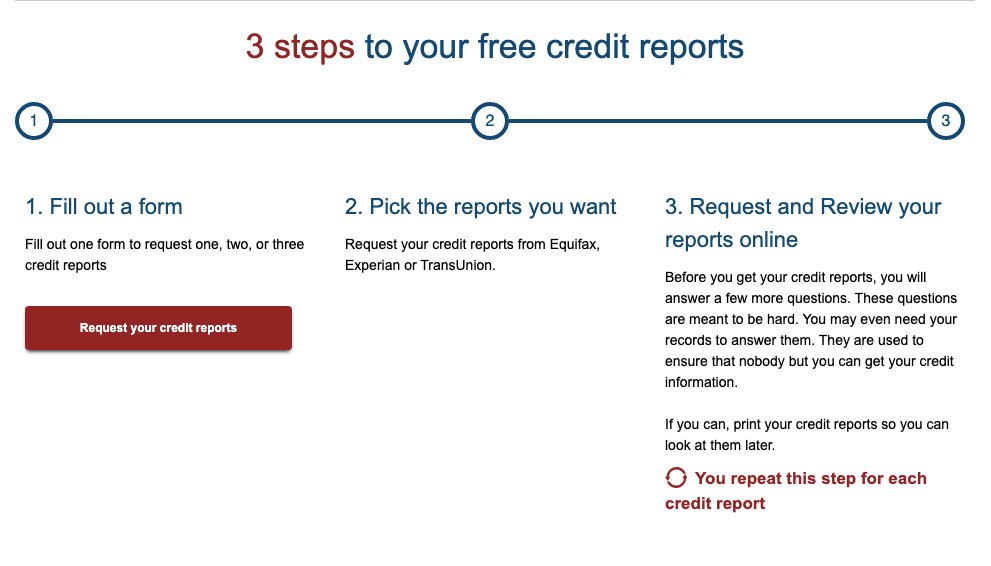 Why Obtaining Your Free Credit Report Matters
Detect and Correct Errors: Your credit report is not immune to errors, and inaccuracies can negatively impact your credit score. By reviewing your report regularly, you can catch and dispute any errors before they harm your financial standing.
Guard Against Identity Theft: Monitoring your credit report can help you spot signs of identity theft, such as fraudulent accounts opened in your name. Early detection allows you to take swift action to protect your identity and minimize potential damage.
Prepare for Financial Milestones: Whether you're planning to buy a car, rent an apartment, or apply for a loan, having a clear understanding of your credit history enables you to negotiate better terms and secure favorable deals.
Obtaining your free credit report is a powerful tool for financial empowerment. Regularly monitoring your credit allows you to be proactive in maintaining your creditworthiness and protecting your financial future. Remember, your credit report is a reflection of your financial health, and being informed is the first step towards financial success. Take charge of your financial well-being by obtaining your free credit report today!