Disputing Errors on Your Credit Report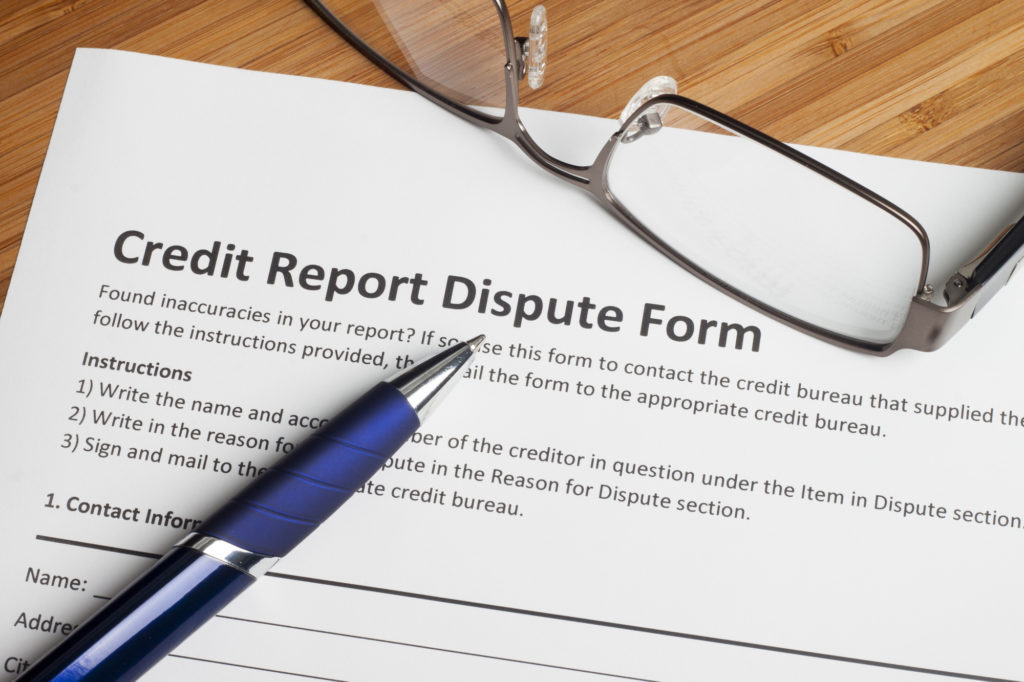 Have you ever looked at your credit and noticed that something was off? It may be that you do not recognize a debt or that your home address is wrong. Even if this hasn't happened to you, accurate credit reporting is a huge factor in your financial well-being. A clean and precise credit report is vital for obtaining favorable interest rates, securing loans for your first home, renting an apartment, and more. However, as mentioned above, errors in credit reports can be common, and unfortunately, these inaccuracies can have a negative impact on your financial opportunities.
But don't worry! We're here to guide you through the process of disputing errors on your credit report. It's a fundamental right that empowers you to ensure your credit history is fair and accurate. So, after you obtain your free credit report, let's dive into the steps you should take if you believe there's been a mistake on your report:
1. Regularly Review Your Credit Reports Thoroughly:
We recommend that you review your credit report at least once a year for inaccuracies. Once you receive your report, carefully examine it for any inaccuracies, including incorrect personal information, accounts that do not belong to you, or inaccurate payment history. Checking your report is also a good way to spot identity theft early. Start making notes of any discrepancies or errors you find, creating a detailed record of the errors, including the account names, the nature of the mistake, and any supporting documentation you have that proves there is an error.
2. Initiate the Dispute:
Now that you have your errors noted down, contact the credit bureau(s) where you found said errors. While you can often file disputes online through the credit bureaus' websites, but we recommend that you use their provided postal addresses to send a dispute via certified mail so that you can prove the receipt was received by the credit reporting agency. The Federal Trade Commission (FTC) has an excellent sample dispute letter you can use here.
If the error is related to a specific creditor, contact them directly, in addition to the credit reporting agency reporting the information, to dispute the account on your credit report. Furnishers, such as creditors, are the companies that provide information to credit bureaus, so they have the ability to correct inaccuracies as well.
3. Be Persistent:
Once you've filed a dispute, the credit bureau has a legal obligation to investigate it within 30 days. While waiting, it is essential to maintain open lines of communication. Be sure to check your mail regularly, and do not hesitate to follow up with the credit bureau(s) and the furnisher if necessary. Keep a record of all your interactions to ensure you have a comprehensive trail of communication.
It's worth noting that if your dispute is deemed "irrelevant" or "frivolous," the investigation may be closed by the credit reporting agency. Should this occur, you'll be promptly notified, along with an explanation. In some cases, they may simply need more evidence before they continue the investigation.
Once the investigation is completed, take the time to review your updated credit reports from each bureau. Make sure that the errors have indeed been rectified as you requested. Verification is the final step in ensuring the accuracy of your credit history. If the credit reporting agency does not fix the error on your credit report, contact an experienced consumer protection attorney for legal assistance.
Remember, it's crucial to monitor your credit reports periodically, even after resolving disputes, to ensure no new errors occur.
Disputing errors on your credit report is your right as a consumer, and exercising this right is essential to maintaining accurate financial records. If you encounter challenges during the dispute process or if errors persist, don't hesitate to reach out to us for guidance and support.
Stay tuned for more tips and advice from us as we continue to empower you with essential information for managing your credit and protecting your consumer rights.